With an honours Bachelor of Human Kinetics and after completing her fourth-year internship at Capital Strength, Michelle applies her knowledge to her practice as a Strength Coach. Growing up in a sport centred environment, she carried her experience over to coaching youth sport with both the Gloucester hornets Soccer Club and the GCBA. As an athlete, she has competed at the competitive level and as an OFSAA athlete in Soccer, Basketball, and Track and Field. Michelle strives to centre her coaching around developing confidence, trust, and respect for your own body as you progress through your fitness journey.

Schooling: Honours Bachelor of Human Kinetics – University of Ottawa
Experience: Intern At Capital Strength, Fitness coach at Olympia Sports Camp
Interesting Fact: Womens 100m Dash Midget Record Holder at East OFSAA
Sport background: Track and Field, Basketball, and Soccer
Favourite Exercise: T-bar row and Hip Thrusts
Hobby / Other interests: Roller Skating, Skiing, and Cooking
Favourite Food: Greek Salad
Favourite Sport: Basketball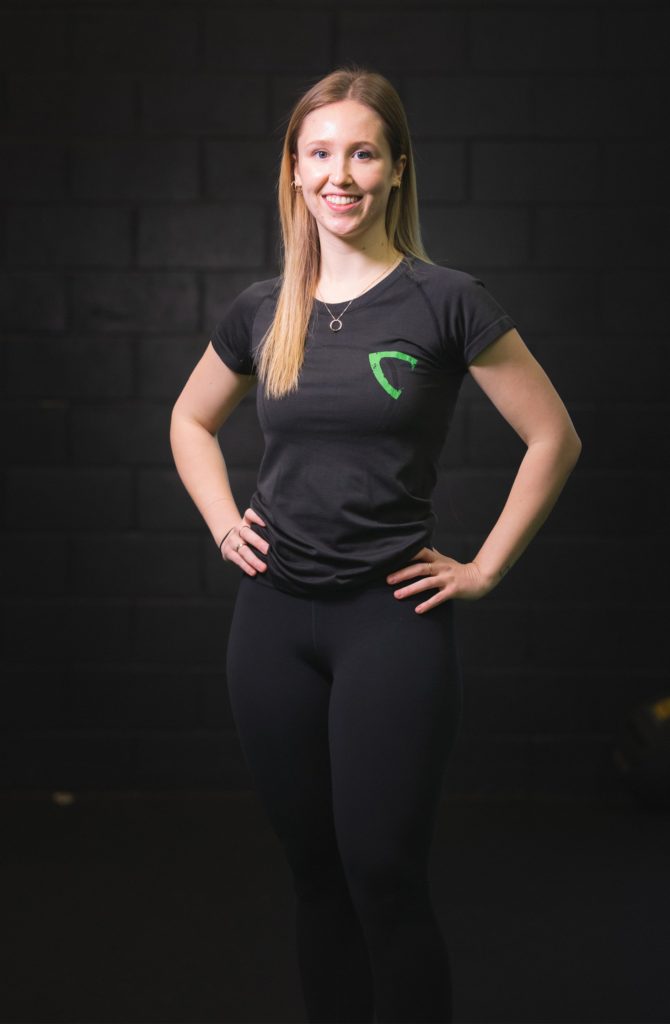 Have a question about what we can do for you?