Pre and Post-Surgical
Strength Therapy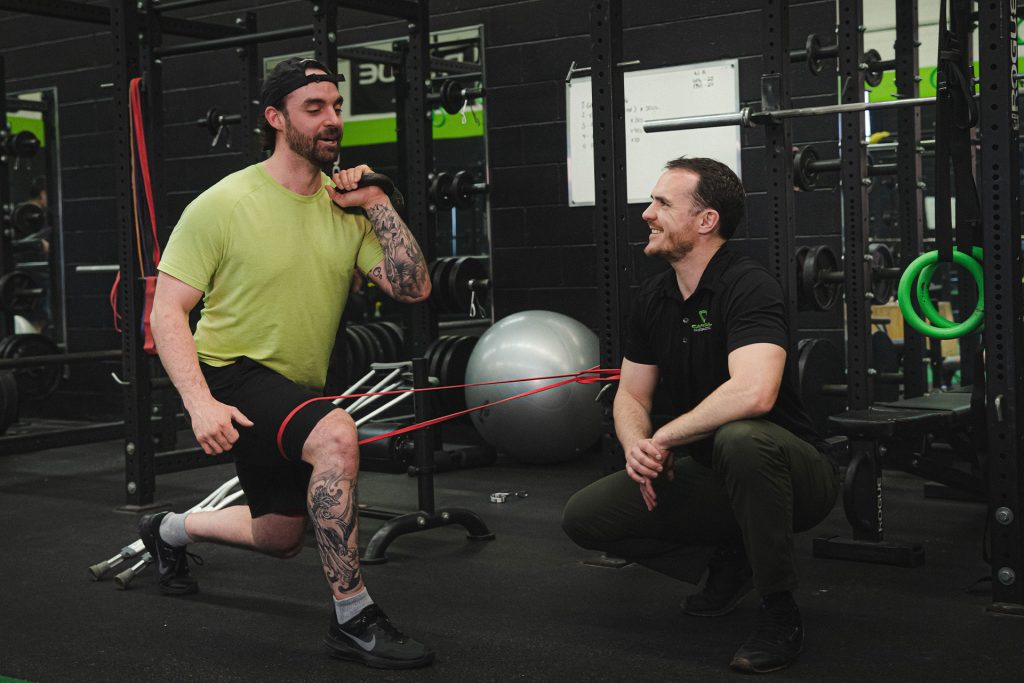 What is Pre-Surgical Strength Therapy?
Pre-Surgical Strength and Conditioning is a program for people who have upcoming orthopedic surgery. The goal is to get the tissues (muscles, tendons and ligaments) around the affected area as strong as possible before the surgery itself. Our capacity to recover is directly related to our strength levels right before the surgery. The stronger we can be, the more quickly and efficiently the recovery process will be following the operation. At Capital Strength we consider pre-surgery to be anytime 4 weeks to 12 months before the surgery date.
What is Post-Surgical Strength Therapy?
After an orthopedic surgery it is necessary to spend time rehabbing the affected area in order to restore proper movement and function. Rehab begins with very low level exercise to help the return of range of motion, but it needs to culminate in focused strength training and return to activity-specific movements. There is normally a period of decreased activity that is required after surgery in order to let the tissues heal. Once this stage is over, it is highly recommended to spend time rebuilding tissue tolerance in the area, re-strengthening the muscles and re-introducing functional movement so that the individual can return to activities of daily living, work, sports and recreation.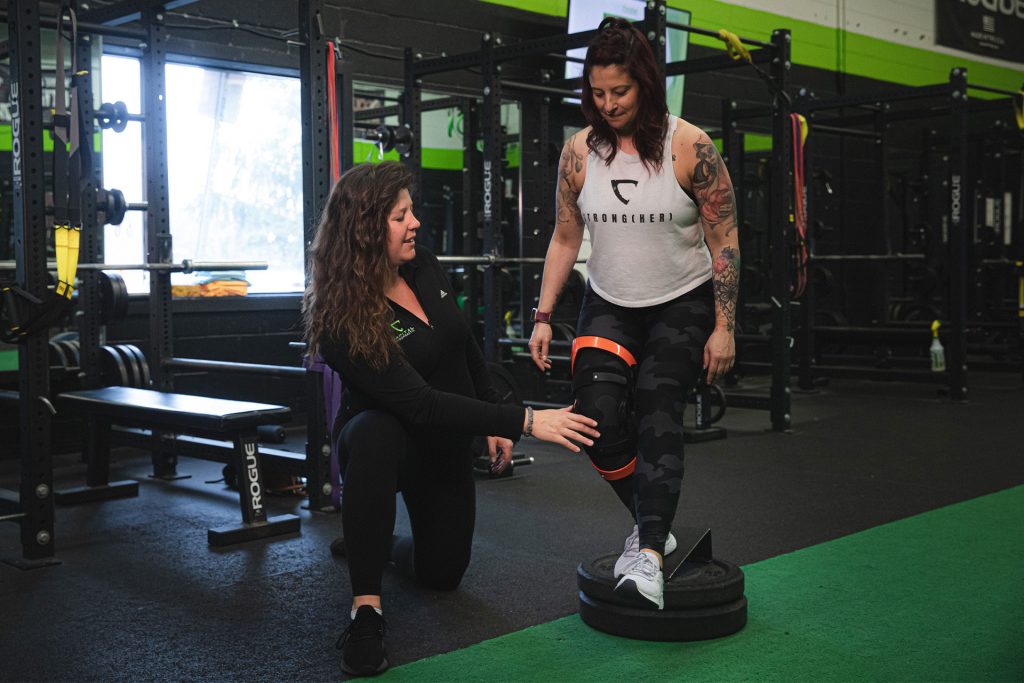 Anyone who wishes to optimize their strength pre and/or post orthopedic surgery to ensure the highest rate of success and longevity of the surgical intervention.
Why is this service important?
Once a decision is made to pursue surgical intervention, it must be understood that it is only one piece of the journey towards recovery & performance. The success of the surgery itself is highly dependent on the strength and resilience of the muscles, joints and tissues going into the surgery, and the restoration of function through a guided rehabilitation and strength training plan after the surgery.
Who will I be working with?
The therapy team at Capital Strength is comprised of a Kinesiologist, several Chiropractors, a Physiotherapist, a Registered Massage Therapist and Certified Strength Coaches. This integrated team plays a critical role in the preparation of orthopedic surgery, and in the guided rehabilitation from orthopedic surgery. Our process typically begins with a 1-on-1 meeting with a Kinesiologist to screen the patient, establish their baseline and determine the direction that is needed going forward. From that point, an action plan is put in place to map out how the patient will get to their desired goal.
We do not do direct billing. All payments will be billed to the patient, paid by them and reimbursed by their insurance company based on their benefit plans. Please check with your insurance company to verify how much coverage you have for Kinesiology, Chiropractic, Physiotherapy and Massage Therapy, and whether prescription letters are required for specific services. A comprehensive rehabilitation program often surpasses the average benefit plan limits, but our team will work with you to create a plan that fits your goals and means.
Assessment and Consultation with Kinesiologist
(60 mins)
Follow Up with Kinesiologist
(30 mins)
Strength Therapy with Kinesiologist
(45 mins)
Our team of personal trainers is here to assist you. Drop us a line and we will get back to you ASAP.