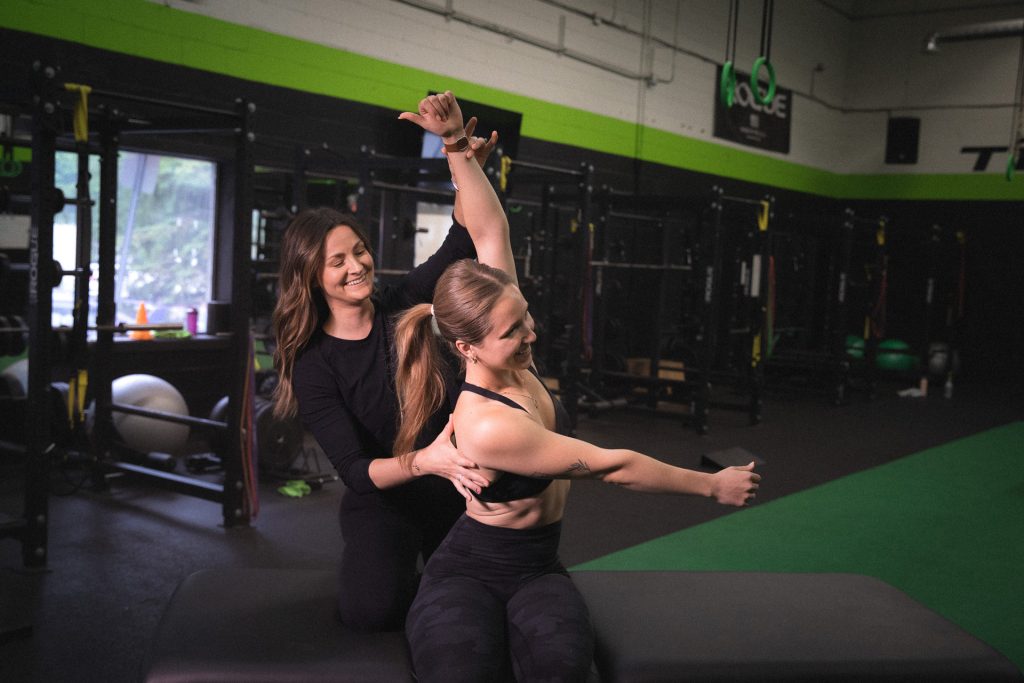 At Capital Strength Therapy, our goal is to help you live pain-free and continue doing what you love. We provide evidence-based chiropractic and physiotherapy services, focusing on personalized care, healing, and rehabilitation. 
Chiro /
Physio /
Pre & Post Surgical /
Pelvic Floor /
Chiropractic Excellence for Total Wellness & Performance
Chiropractic medicine at Capital Strength provides an integrative approach to health, wellness and performance for all individuals within our community. We utilize an evidence based approach to target all aspects of an injury or condition, with the goal being to discover the cause of the issue – treat it, then rehabilitate it to improve movement and prevent future injury. 
Our assessment process encompasses orthopedic, strength and movement-specific testing, which will help us provide a personalized and detailed plan of care for each patient. This approach allows us to facilitate tissue healing and then challenge the tissues to ensure full recovery and adaptability to the daily demands of the patient.
Experience Freedom of Movement with Expert Physiotherapy
Our team of skilled physiotherapists is dedicated to delivering exceptional care to our clients. With a wealth of experience and a commitment to ongoing education, our physiotherapists provide a wide range of services, including manual therapy, dry needling, blood flow restriction training, sports injury recovery, and pelvic floor therapy.
We work with athletes, individuals, and teams to address training and lifestyle needs, utilizing a holistic approach that considers the body as an intricate system of interconnected elements. Our goal is to help clients overcome obstacles, achieve their best performance, and support their journey to recovery.
Boost Your Recovery Potential
Pre-Surgical Strength and Conditioning is a program for people who have upcoming orthopedic surgery. The goal is to get the tissues (muscles, tendons and ligaments) around the affected area as strong as possible before the surgery itself. 
Our capacity to recover is directly related to our strength levels right before the surgery. The stronger we can be, the more quickly and efficiently the recovery process will be following the operation. At Capital Strength we consider pre-surgery to be anytime 4 weeks to 12 months before the surgery date.
Our team is here to assist you. Drop us a line and we will get back to you ASAP.