Coach Rach uses her experience as a University and National level Athlete to guide her passion and knowledge of strength training. As a high-performance athlete coach Rach strived to push herself and teammate to get better every day. As the Support and Wellness coach for the Lady Grad's Midget AA Hockey team, Rachel dedicates herself to the overall wellness of all individuals, with a focus on training, nutrition, mental wellbeing and building lifelong habits. Coach Rach aims to inspire athletes and the general public to be the best versions of themselves.

Schooling: Honours Bachelor of Human Kinetics – University of Ottawa
Experience: Internship Coach at Capital Strength
Sport background: Rugby, Hockey, Soccer
Hobby: Hiking with my dog, Painting, Trying new recipes
Favourite Food: Anything chocolate
Favourite Sport: Rugby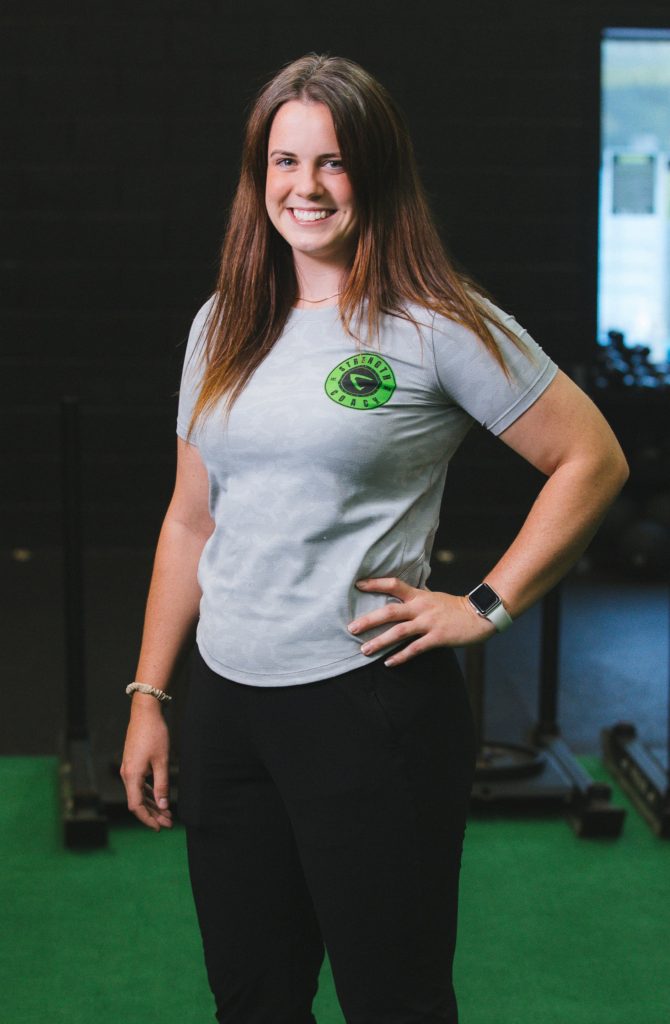 Have a question about what we can do for you?